Welcome to PCRxâ Online!
Your Computer and Printer Repair Experts for Southern West Virginia and Southwestern Virginia
Serving the two Bluefields since 1998
PCRxâ is an acronym for Printer and Computer Repair Express. We take pride in
repairing both computers and printers in a quick and efficient manner.
PCRxâ can provide you with a complete line of PC's, Workstations, or Servers
custom-built to your specifications.
We use only top of the line components in our custom-built systems, so you
can be assured of a quality product.
PCRxâ can provide you with a complete line of Hewlett-Packardâ printing and
digital imaging products. We also service HPâ printers and all brands of PC.
hardware and software products and services.


Targus International
If you are interested in having a website,
and don't want to design it yourself,
visit Larry's Design for complete design and hosting options.
Just click the link below.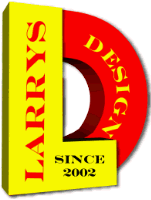 Some Site Graphics provided by:

Custom-built PCs - Workstations - Servers - Printers
Repairs - Upgrades - Software installation - Virus Removal
Ó2012 pcrxsales.com
09/24/2012