PCRx Service Area

Areas served by PCRx include:
Virginia Counties: Tazewell, Bland, Wythe, Smyth, Buchanan, Russell, Giles, Pulaski, Dickenson, Wise, Washington, Grayson, Carroll, Floyd, Montgomery and others by request.
Virginia Towns: Bluefield, Tazewell, Richlands, Grundy, Cedar Bluff, Rosedale, Lebanon, Marion, Wytheville, Bland, Rocky Gap and many, many others.
West Virginia Counties: Mercer, McDowell, Wyoming, Raleigh, Fayette, Summers, Logan, Mingo, Monroe, Greenbrier and others by request.
West Virginia Cities and Towns: Bluefield, Princeton, Bramwell, Bluewell, Northfork, Keystone, Welch, Iaeger, War, Peterstown, Beckley, Oak Hill, Mount Hope, Pineville and many, many more.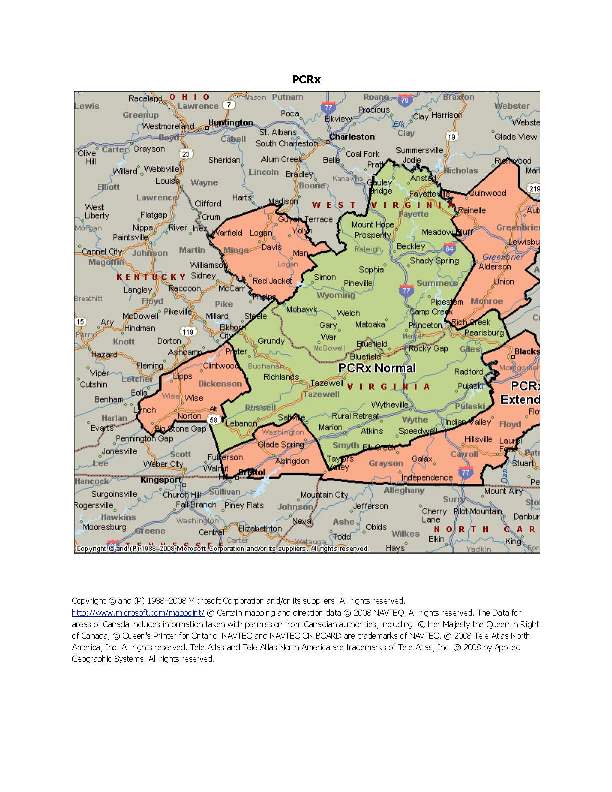 Ó2011 pcrxsales.com
6/11/2011